Rotowash R45S – 18″ inch cleaning path
The Rotowash R45S signifies a new era in cleaning excellence, reshaping the way surfaces are impeccably revitalized. Crafted with meticulous attention to detail and powered by state-of-the-art technology, this exceptional cleaning machine redefines industry standards. From expansive floor areas to delicate carpets and tiles, the Rotowash R45S effortlessly elevates surfaces to a state of unparalleled brilliance.
The R45S is ideal for clients who mainly need a large space cleaned regularly. Its distinctive cylindrical brush system, harmonized with advanced water and detergent application, guarantees an unparalleled deep cleaning experience, effectively dislodging even the most entrenched dirt and grime. Distinguished by its environmental consciousness, the R45S model champions water conservation and eco-friendly design. Ideal for a wide array of environments, be it commercial or residential, the Rotowash R45S model embodies the fusion of innovation and usability, delivering a caliber of cleanliness that captivates any space it encounters.
The patented brush system can effectively reach deep down into the irregularities of profiled safety floors, grouted tiles, studded rubber, entrance matting or escalator steps and is equally effective for scrubbing smooth surfaces such as vinyl, terrazzo and wood. On carpets the versatile brushes extract the dirt, lift the pile and leave the carpet clean, well-groomed and dry within minutes.
Financing options are available click here for more info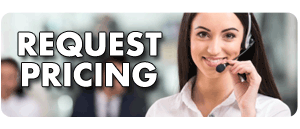 Have a question? Need a price? Call local Toronto at (416)429-0401 or Toll Free (Canada) at 1(800)565-2574 or click here to fill out our contact page.